The architects of the 2003 invasion promised change and democracy. This book shatters western assumptions, shows the effect on Iraqis of cycles of violence – and offers cautious hope
This month sees the 20th anniversary of the US-led invasion of Iraq, with its promise to end the Saddam Hussein dictatorship and bring about democracy in the country. Today most Iraqis still suffer and there is no democracy in sight. Instead, the war unleashed brutal cycles of violence and changed life for millions, including Ghaith Abdul-Ahad. He trained as an architect in Baghdad (his pencil and watercolour sketches illustrate the book), but as the bombing began destroying his home city, curiosity and an ability to speak English found him working for the foreign journalists who had come to cover the conflict. He would become an award-winning reporter and in Stranger in Your Own City he reflects on his encounters with others whose lives were also transformed.
Life before the invasion had been challenging for many. Years of conflict and sanctions led to a humanitarian crisis, with people denied access to basic goods and services. This made Iraqis initially supportive of the invasion and its promise to bring about change. But as Abdul-Ahad writes, emotions quickly went from "euphoria to frustration to fury".
While many books have been written on the Iraq war and its legacies, this one matters because it shatters some of the assumptions held in western capitals about the country. Many foreign correspondents who wrote about Iraq at the time argued, for example, that the country was historically deeply sectarian, with divisions springing from a history of Shia-Sunni hatred. Removing Saddam simply unleashed ancient societal hatreds, they said. What A Stranger in Your Own City reminds us is that sectarianism was imposed on many Iraqis post-invasion by new rulers who came back to the country after decades in exile. They needed a political system based on sectarianism because it helped them build constituencies in a place where they had become strangers.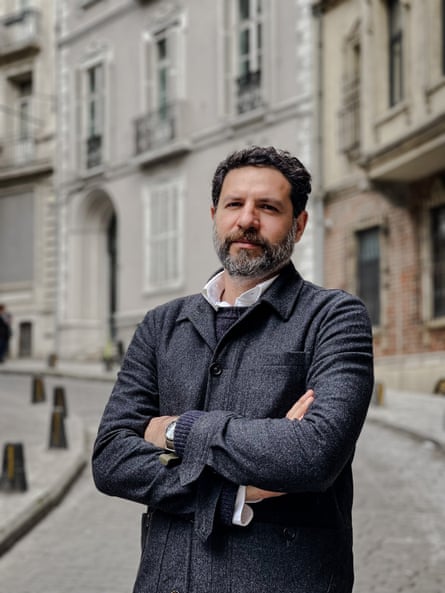 Before the war, religions and sects coexisted peacefully in neighbourhoods. But in the new Iraq, as the book's title suggests, many locals began to feel like strangers on their own streets. Abdul-Ahad recalls learning, for the first time, whether his childhood friends were Sunni or Shia. The new sectarianism also rebuilt the physical map, as Iraq's new leaders set up checkpoints, closed routes, and segregated areas – disorienting many as they drove around Baghdad: "the usual gatherings… in gardens and on street corners had become toxic, and a source of friction, with arguments like 'Shia are collaborating with the Americans… Sunnis are killing innocent Shia.'"