Thanksgiving is one of the few major American holidays that cannot be traced back to a particular religious tradition. However, the values Thanksgiving celebrates—the importance of family and friends, the comfort of home and a spirit of gratitude—are shared across most of the world's major faiths.
Here are prayers from several of the world's largest religious traditions for the holiday.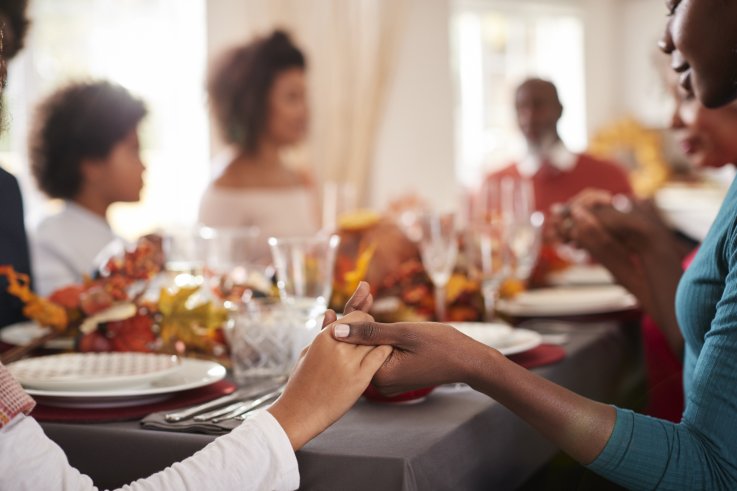 Buddhism
The following prayer, whose author is unknown, comes from the Buddhist tradition, according to the Jesuit Resource's multi-faith Prayer Index. While not explicitly connected to the secular holiday, the sentiments expressed make it an appropriate reflection for Thanksgiving.
This food is the gift of the whole universe,
Each morsel is a sacrifice of life,
May I be worthy to receive it.
May the energy in this food,
Give me the strength,
To transform my unwholesome qualities
into wholesome ones.
I am grateful for this food,
May I realize the Path of Awakening,
For the sake of all beings.
The joys and pains of all beings
are present in the gift of this food.
Let us receive it in love
and gratitude…
And in mindfulness of our sisters and brothers
among living beings of every kind
who are hungry or homeless,
sick or injured,
or suffering in any way.