Hebaa Saad Hashash, a Muslim teacher in the city of Mallawi in Minya, started an initiative with her Muslim girl students to clean a Coptic church in order to promote peace and tolerance among Christians and Muslims.
In an interview with Al Arabiya, she said that she did it for her country and fellow Copts who have been living in harsh conditions following the recent terrorist incident on the Monastery of St. Samuel.
She added that it is her duty as an educator and school director to set an example for younger children of peace and coexistence between religions.
The initiative was praised in social media sites in Egypt, showing the photos of Muslim girls cleaning the church in Mallawi that revealed the spirit of tolerance and unity between Muslims and Copts in Egypt.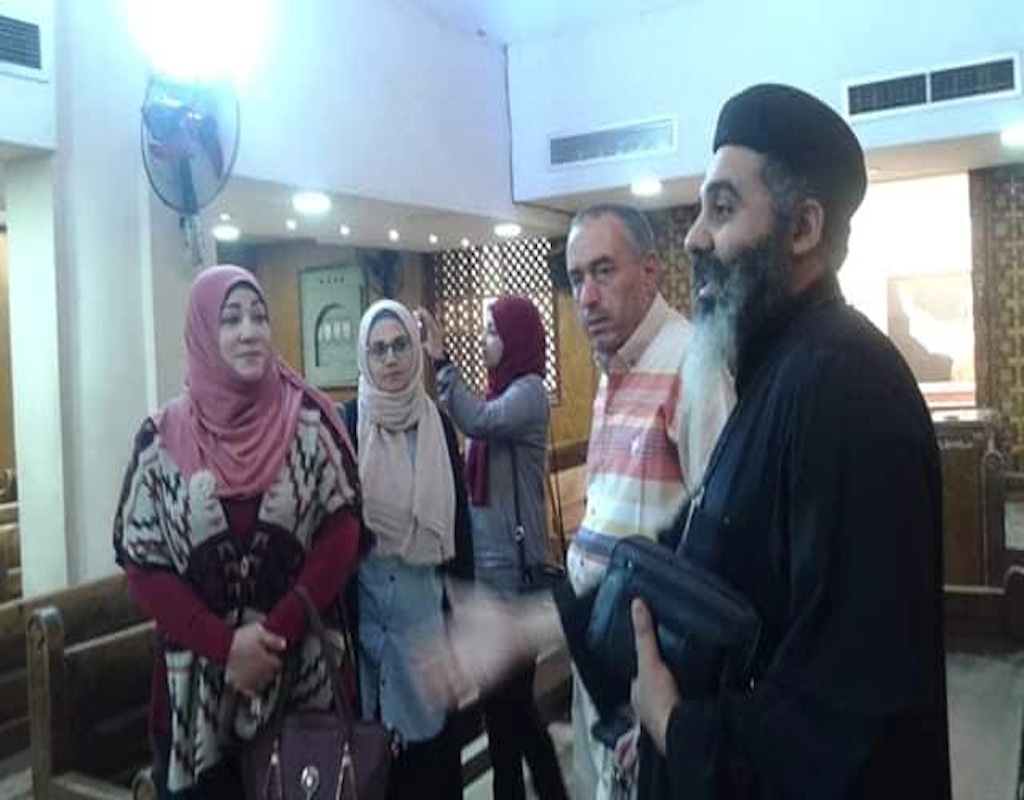 She stated that she was surprised that the images have been widely shared on social media sites.
The Christian community in Minya have always been the centre of sectarian tension. Earlier in July, the Christian community in another Minya village faced a mob of extremists attacking their church after it received approval.
FULL ARTICLE FROM EGYPTIAN STREETS.COM