For people who would like to learn more about Islam, The Conversation is publishing a series of articles, available on our website or as six emails delivered every other day, written by Senior Religion and Ethics Editor Kalpana Jain. Over the past few years she has commissioned dozens of articles on Islam written by academics. These articles draw from that archive and have been checked for accuracy by religion scholars.
---
In the previous installment of this series, you learned about the different Muslim sects and the interesting ways they mix in the United States. This article will take you through the historical contributions of Islam and its influence on other faiths across geographical regions.
Your understanding of Islam is perhaps incomplete without a deeper appreciation of its cultural and intellectual history. History books in the U.S. can give an incomplete picture about the richness of its past, so many students may fail to appreciate the importance of this history.
Islamic scholars contributed to early developments in astronomy, medicine and mathematics. Their work was crucial to Renaissance scientists who built on some of the existing scholarship.
Transparent, research-based, written by experts – and always free.
About us
For example, the 11th-century astronomer al-Qabisi, one in a line of famous Islamic astronomers, helped formulate a critique of the then-prevalent notion that the Earth was at the center of the universe. As scholar of Middle Eastern studies Stephennie Mulder writes, that model later informed the view of Nicholas Copernicus, a Renaissance astronomer.
Important works of mathematics were written by Islamic scholars, including substantial contributions to algebra and a commentary on the fourth-century B.C. Greek mathematician Euclid that was later translated into Latin. An early description of surgery to remove cataracts was written by Islamic ophthalmologists in the year 1010.
Many of these scholars were based in Mosul in modern-day Iraq, a city that was occupied by the Islamic State from 2014 to 2017. Mosul was a key center on the Silk Road – a network of trade routes – which also contributed to its rich diversity of people and traditions. As Mulder notes, "The city was home to a diverse group of people: Arabs and Kurds, Yazidis, Jews and Christians, Sunnis and Shiites, Sufis and dozens of saints holy to many faiths."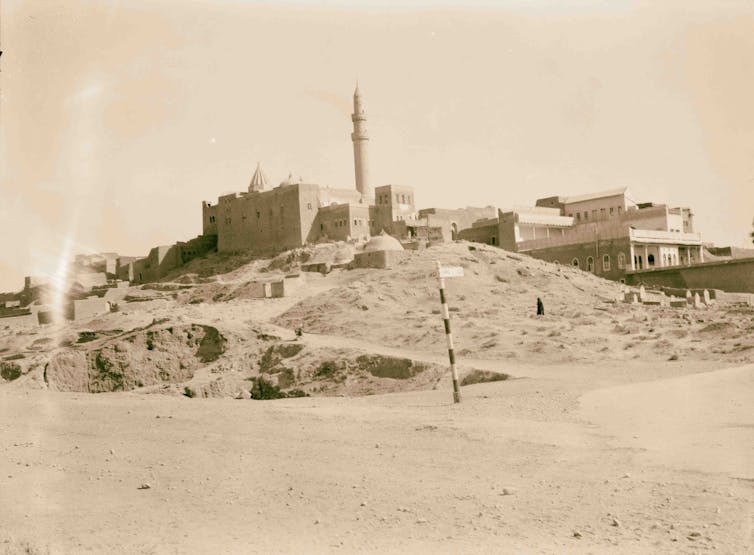 Among the Islamic State's destruction of architectural sites in Mosul was the tomb of the Prophet Jonah, a figure revered by all three Abrahamic faiths. Jews venerate Jonah as a symbol of repentance. In the Islamic faith, Jonah, also known as Yūnus, is seen to be an exemplary model for human behavior. In the Christian faith, Jonah's story appears in the Gospels of Matthew and Luke.